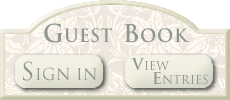 This page was last updated: August 30, 2016

Dracula commands click on him to enter site

Home Page Redesigned...............................9/01/16

Please see Steve's Soapbox in the News Section for site update.

SITE NOTICE...DUE TO WEBHOST SOFTWARE UPDATE SOME THINGS MAY NOT WORK PROPERLY. I AM WORKING TO RESOLVE ISSUE.  I WILL BE REPAIRING THE  SECTIONS.  WATCH THIS SPACE FOR UPDATES AND THANK YOU FOR YOUR PATIENCE.   PLEASE STAND BY.......

Disclaimer:  Universal Steve is not affiliated with Universal Studios (even though I wish I was) This site is for entertainment only.  All images and sounds are property of their respective owners.   No infringemen implied.  All text copyright Steve Campbell    1999/2016

 This is a tribute to the greatest films ever made.  This is the place where the Wolfman will forever try to escape his curse, the Creature will swim in the depths of the Black Lagoon and Dracula will live forever.  So if you get a chill when you hear the name Boris Karloff and get a shudder watching Bela Lugosi and get a feeling of anticipation when you watch a movie or a video and see the world spin with either an airplane circling it or the immortal words "IT'S A UNIVERSAL PICTURE"  Then you are at the right place

Finally, the Universal Steve Originals section is repaired and enhanced for viewing on laptops and desktops.  Not quite ready for phones....1/3/16

The Invisible Ray in the Horror Classics section

added............................................................7/28/16

Work on the site is slow due to time and health problems.  I will still be updating the site and expanding it. The site will continue on to year 17 on Sept. 1st. I hope to have more time to finish the updates and add new sections. The site should be about 6g when done. Thank you for your patience.  More to come.......

In the Horror Classic Section

The Munsters repaired and enhanced...................8/1/16

News Updated.........8/30/16

THE LARGEST AND LONGEST RUNNING                  CLASSIC MONSTER SITE!