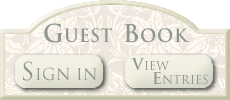 THE LARGEST AND LONGEST RUNNING CLASSIC MONSTER SITE!

Disclaimer:  Universal Steve is not affiliated with Universal Studios (even though I wish I was) This site is for entertainment only.  All images and sounds are property of their respective owners.   No infringemen implied.  All text copyright Steve Campbell    1999/2020

 This is a tribute to the greatest films ever made.  This is the place where the Wolfman will forever try to escape his curse, the Creature will swim in the depths of the Black Lagoon and Dracula will live forever.  So if you get a chill when you hear the name Boris Karloff and get a shudder watching Bela Lugosi and get a feeling of anticipation when you watch a movie or a video and see the world spin with either an airplane circling it or the immortal words "IT'S A UNIVERSAL PICTURE"  Then you are at the right place

This page was last updated: June 26, 2021
A message from Universal Steve

Recently Google has started something that if your site does not have an SSL, it marks your site as not secure.  My web host cannot provide me with one and suggests using a 3rd party to get one.  I checked into it and it looks as though they want me to hand over my site to them and that is not going to happen. I want to assure my visitors that the site is as secure as it has always been.

NEWS UPDATED          

 .................................................6/25/21

THE INVISIBLE MAN RETURNS IN THE CLASSIC UNIVERSAL MONSTER SECTION

...................................................................9/11/20

Click here and enjoy a cold drink and continue to the site